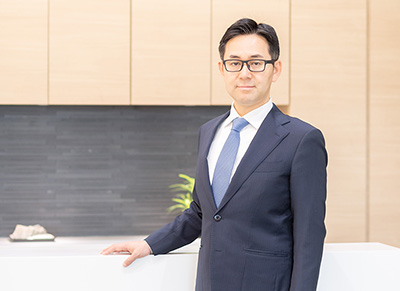 The Mitsuba Group began operating under its 12th Midterm Management Plan in fiscal 2020. The plan defines three key initiatives: Business Restructuring, Reinforcement of Corporate Structure, and Measures Aimed at Next-Generation Business. The business environment remains very challenging, but in fiscal 2021, the second year of the plan, we will improve our earnings base by continuing, and fully integrating, restructuring measures started in the first year of the plan and thereby establish a firm business foundation for the future.
1) Business Restructuring
We will promote a shift of management resources to motorcycles, where growth is expected, and accommodate needs related to compliance with environmental regulations, which are increasing globally. Moreover, we will select business areas by markets/customers and products and focus management resources in them to rebuild and optimize our global supply chain.
2) Reinforcement of Corporate Structure
We will work to strengthen our financial structure by improving free cash flow, firm up management capacities in support of restructuring, and reinforce the corporate structure through business reforms. To firm up management capacities, we will execute PDCA cycles at the business and product levels to maximize earnings and optimize business.
3) Measures Aimed at Next-Generation Business
We will endeavor to create products with new value that will form the pillar of next-generation business and convert to products with high added value through mechatronical integration. In addition, by strengthening our global quality assurance system, we will work to further improve customer satisfaction.
The COVID-19 pandemic has had an enormous impact on the global economy. However, Mitsuba's products and services will continue to be required by the market. We will continue to carry out and integrate restructuring measures to build a foundation for the future.
We ask you, our shareholders, for your continued support and guidance.
Representative Director, President